This post looks at the results from some research I did for a project to develop an in-gallery app for a new exhibition (more details on that soon). I spoke to various helpful people (I'm not sure if they are happy to be credited though so will check and add them in if so. Edit: Thanks to Lindsey and Alyson of Frankly, Green and Webb! and Iain George of Antenna International) and also got some useful stuff from the MCG mailing list, thanks to everyone that helped.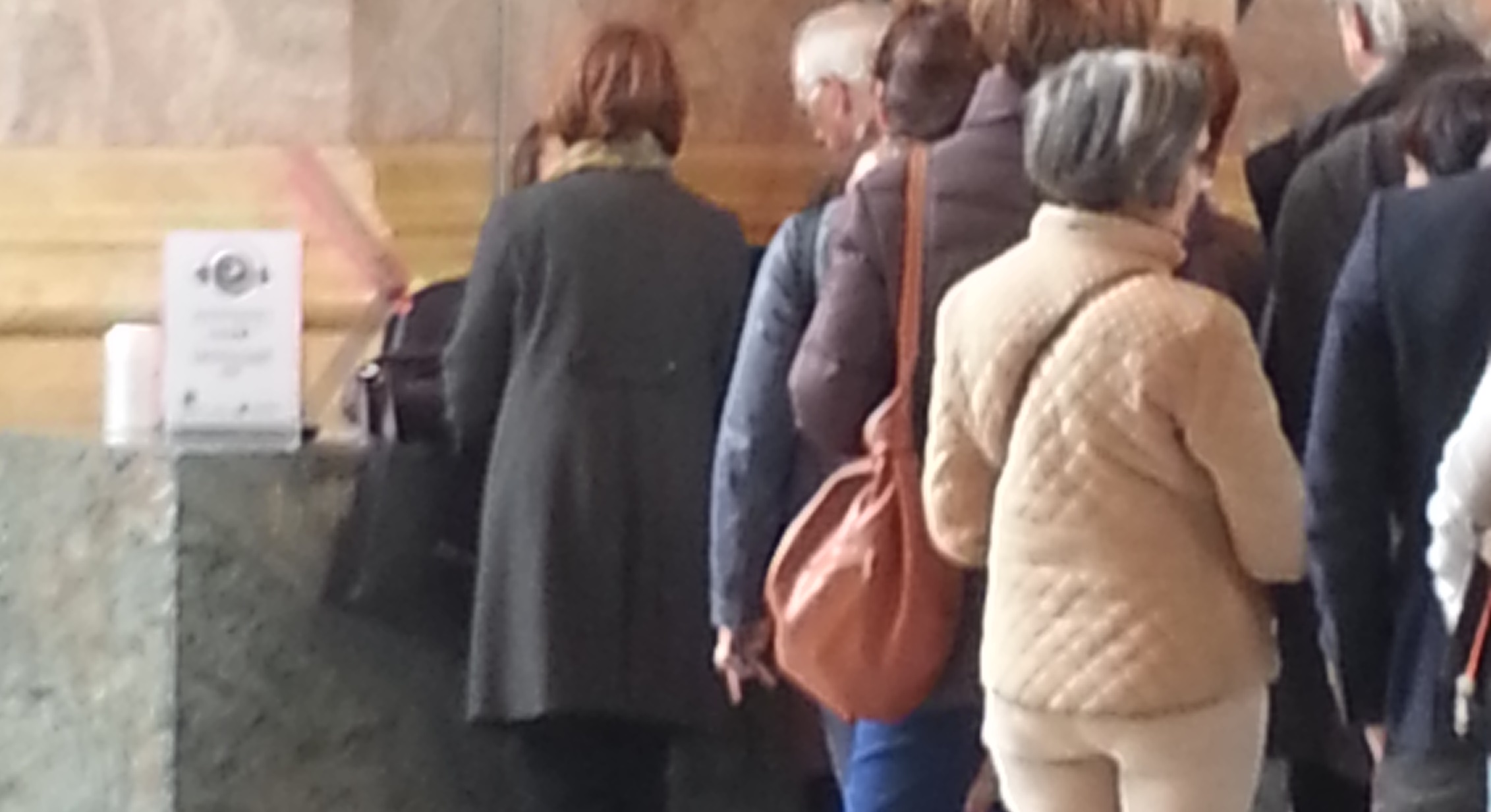 I wanted to know: how do you market mobile apps to visitors when the app is designed to be used in gallery?
I wanted to hear what the experiences of others were, what had worked, what hadn't. I knew that take-up for apps in gallery was often quite low, and that it was a difficult thing to get right, visitors often don't understand the offer, don't notice the signage, or didn't see why they should bother.
There were some challenges with this research for a few reasons. There isn't much shared data or evaluation about this out there. Maybe we could all be better at sharing our experiences? Also, it can be difficult to untangle how people find an app, without asking them directly. This sort of research is obviously possible, but can be time-consuming.
That said, I did get some good stuff. So, here are the key points from the research:
Making a good app that people can and want to use is obviously important, but one person told me that, in terms of take-up, as little as 10% of the success of an app is down to the content. Marketing and distribution is the rest.
Where do your visitors come into contact with your organisation's messaging before and during a visit (and after)? Identify the opportunities to reach your audience at these touchpoints. A visit us page on the website is an obvious point, so make sure it's there, or wherever your visitors go on your site to find visit information. Do people need to book in advance? Mention it there too then.
It must feel official – buy-in across the organisation is hugely important. Too often the marketing is an afterthought, or lost in a jumble of other competing messages. The app must feel like an important part of the experience to the visitor, so must be seen as important internally as well.
Copy and language are really important: use language that the audience will understand and find appealing. How can you be sure you have the right message? Test it! Take it out into the gallery and ask visitors what they think the name or tagline means. Or describe the app and ask what words they would use to describe it to a friend.
Address audience concerns. Visitors are worries about battery life, data usage, making noise in the gallery and many other things. Find out what those concerns might be and address them (not defensively, mind) in the marketing. Maybe explain that it is a one off download, or that they can use the wifi, or you can provide cheap headphones in the shop.
Convey the benefits. Don't assume that the audience do the mental legwork in interpreting what the app will add to their experience. Be really clear and concise about what those benefits are.
Make the target audience clear. Is it for families? Say so. Families in particular are often looking for child friendly activities to do in gallery.
Signage is obviously important. But one sign is rarely enough, and one mention on a general sign is going to be ignored by the vast majority. Place specific, appealing, signage early on somewhere prominent. Reiterate in gallery.
Use the queues! If people are having to wait for a while for tickets, DEFINITELY use this opportunity to tell them about the app. This may also be a good point to get them to download it. Use it to build anticipation.
Use the mobile splash page. Andrew Lewis at the V&A has done some great research on this. If visitors can log into your wifi, use the login page or the page they are redirected to to tell them about the app and mobile offer. One catch though, you still have to market the wifi, as many visitors (perhaps the majority) are not aware that museums have it.
Use print. Don't forget the old fashioned methods. Create a leaflet about the app, hand it out with tickets, or hand it out in the queue. Or place it in gallery, or use it at events. Use it to market the app and provide some guidance for those who may be less tech savvy.
Make sure gallery staff are aware of the app and trained in how to use it. A common issue, very understandable in museums with volunteer staff with a high turnover, is that the visitor cannot get support or information about an app from a staff member because they know nothing about it. The whole thing will run a lot better if visitors can ask any staff member about it. In gallery staff are also well place to identify visitors (again, perhaps families especially) who might benefit from the app and can even approach them to suggest it.
For teacher audiences, there are more specific needs. They want to plan in advance, so you will need to be more proactive about reaching them before the visit, when they get in contact to book. Or in more direct marketing before they were even thinking about it.
App Store and Google Play store promotion is difficult, you should obviously make sure it is easy to find and well tagged etc, but browsing through the App Store is not how most visitors will be attracted to using an app of this sort so don't rely on this.
Press and PR is important, of course. Target the right audience as you would for other marketing. But may need to make it more about the app in the context of the whole visit, as you are also having to do the work to convince people to come in the first place, they aren't already there.
What do you think? Do you have different experiences or disagree? Or have anything else to add?